Network Features
Distributed System
The LearningOnline Network with CAPA is a geographically distributed network of persistently connected servers at schools, colleges, and universities. Each participating institution needs to contribute at least one server to the network. An institution can set up any number of servers within their domain to scale with increasing workload.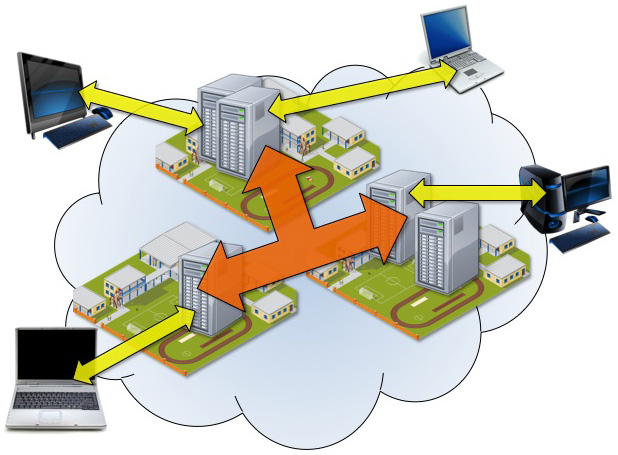 Domains
The network is logically divided into so-called domains, which usually correspond to one institution, such as Michigan State University, North Dakota State University, or Truckee Meadows Community College. Domains can be used to limit the flow of content and the extent of user privileges.
Authentication
Users can log into any server in the network. Example: an MSU user logs into a server at North Dakota State University using his MSU credentials.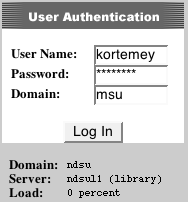 Authorization/Roles
Authorization in LON-CAPA is roles based. A user can have roles across domain boundaries. Example: user has role of Course Coordinator for an MSU course and for an NDSU course.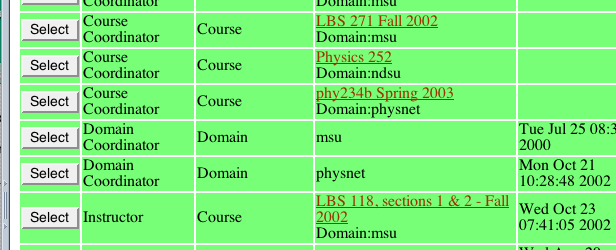 Distributed Virtual File System
The distributed resource pool of LON-CAPA appears as one large virtual file system. The network provides transparent resource replication to provide faster access to the resources.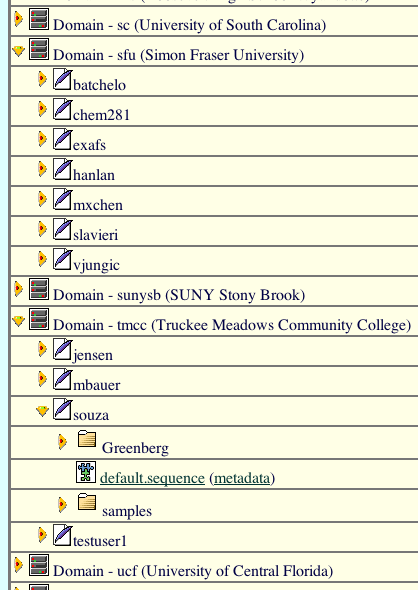 Persistent System-Wide URL
Any resource in the system can be accessed by a system-wide persistent URL. Example: a resource authored by author "mmp" at domain "msu" is accessed from a server at North Dakota State University.

Resource Assembly
Faculty can assemble resources from the shared resource pool using the so-called Resource Assembly Tool (screenshot below). Resources can be assembled at different levels of granularity: fragments into pages, pages into pages, pages into modules, ...