Assessment Analysis
Get an overview of how your students are performing on all assignments in your course. Each column is one assignment, each row one student.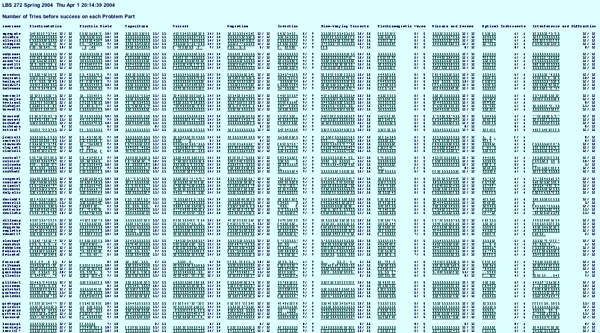 Zoom in on a few students, each number indicates how many attempts it took the student to get the problem correct.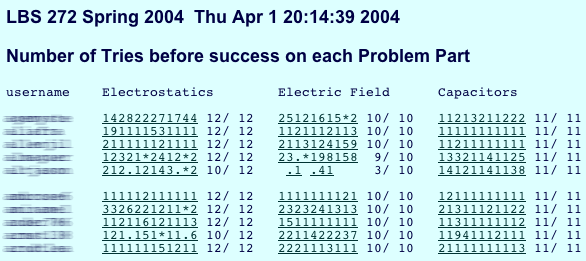 Click on a number, see the version of the problem this student received (each student gets a different assignment), and see all attempts the student submitted.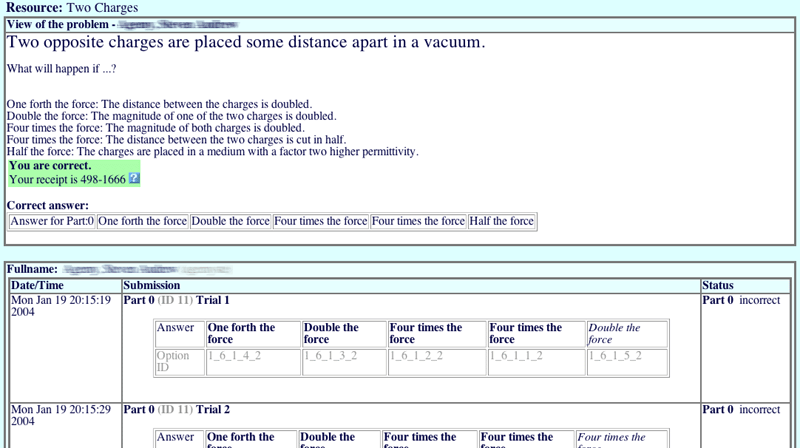 Analyse one problem across all students, see which options your students selected first, etc. Complete item analysis is still possible, even though each student has a different problem.